The completely overhauled comprehensive solution for rapid, efficient intervention in critical situations designed for all adult & pediatric emergencies. PEPID CME included!
More comprehensive than ever before!

EM Complete is the superhero of decision support in the ER, armed with all the EM content & tools you need with speedy access for immediate action.
We've packed a whole library's worth of knowledge into one sleek, accessible package. EM Complete serves up the everything PEPID has to offer with punchy, to-the-point content, letting you swoop in and tackle thousands of emergent, surgical, and medical conditions on the go with our vast suite of tools.
PEPID has all the TOOLS to help you help others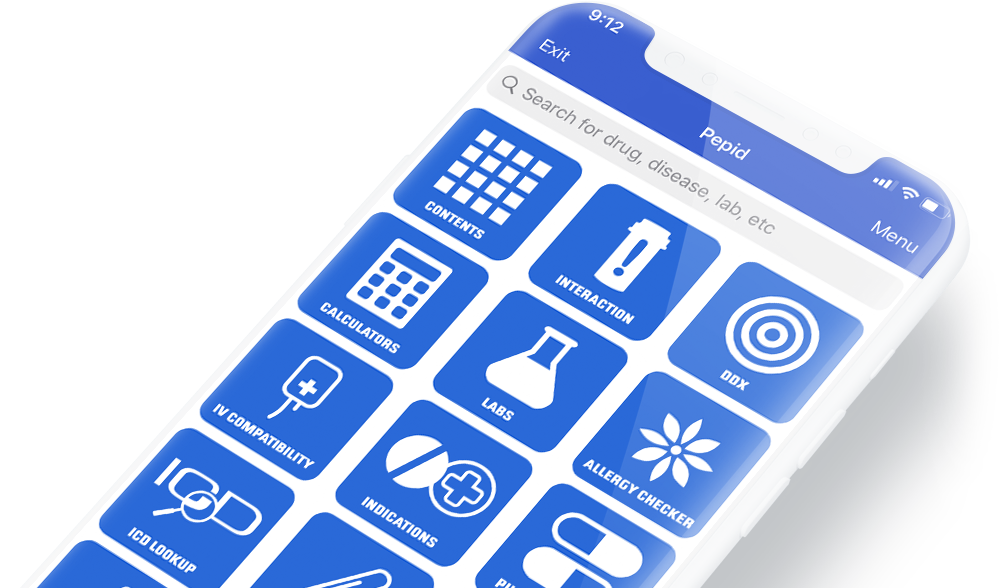 Earn unlimited CME at the point of care!

Earn AMA PRA Category 1™ credit while getting the most up to date information on diagnoses, treatment, and prevention, all while working directly with patients. This resource gives you the ability to earn CME by applying the latest clinical methods directly into your practice, leading to higher quality care and improved outcomes. 

Because Every Second Counts
Spring into action when the ER heat cranks up with the power of all of PEPID's EM and Pediatric content & tools. From the littlest patients to the toughest adults, this powerhouse subscription is ready to guide you through every stage of treatment and earn you CME credits along the way. 
Instantly employ evidence-based emergent care for all your snap critical decisions, featuring pediatric & adult essentials, guidelines, and hi-res multimedia from the most authoritative content partnerships: the American College of Emergency Physicians, American Academy of Emergency Medicine, BEEM, and more.
PEPID maintains an agile editorial cycle to quickly respond and revise when new, relevant information is published and made available. The cycle includes a continuous comprehensive review and revision of all clinical and drug data by our own team of in-house physicians, nurses and pharmacists. All sections are written and reviewed by specialists of that topic. Learn More
Make a big difference in no time flat with highly-accurate point-of-care provided within PEPID EM Complete.
Product Tools
All PEPID Suites Include: