Access from Your Web Browser
Online Solutions
With PEPID Connect, you can access a wealth of clinical knowledge, and medical tools through your internet browser on any laptop or computer. Browse evidence-based medicine, check full medication regimens for interactions, access the largest drug database on the market, explore indications, and so much more right from your browser.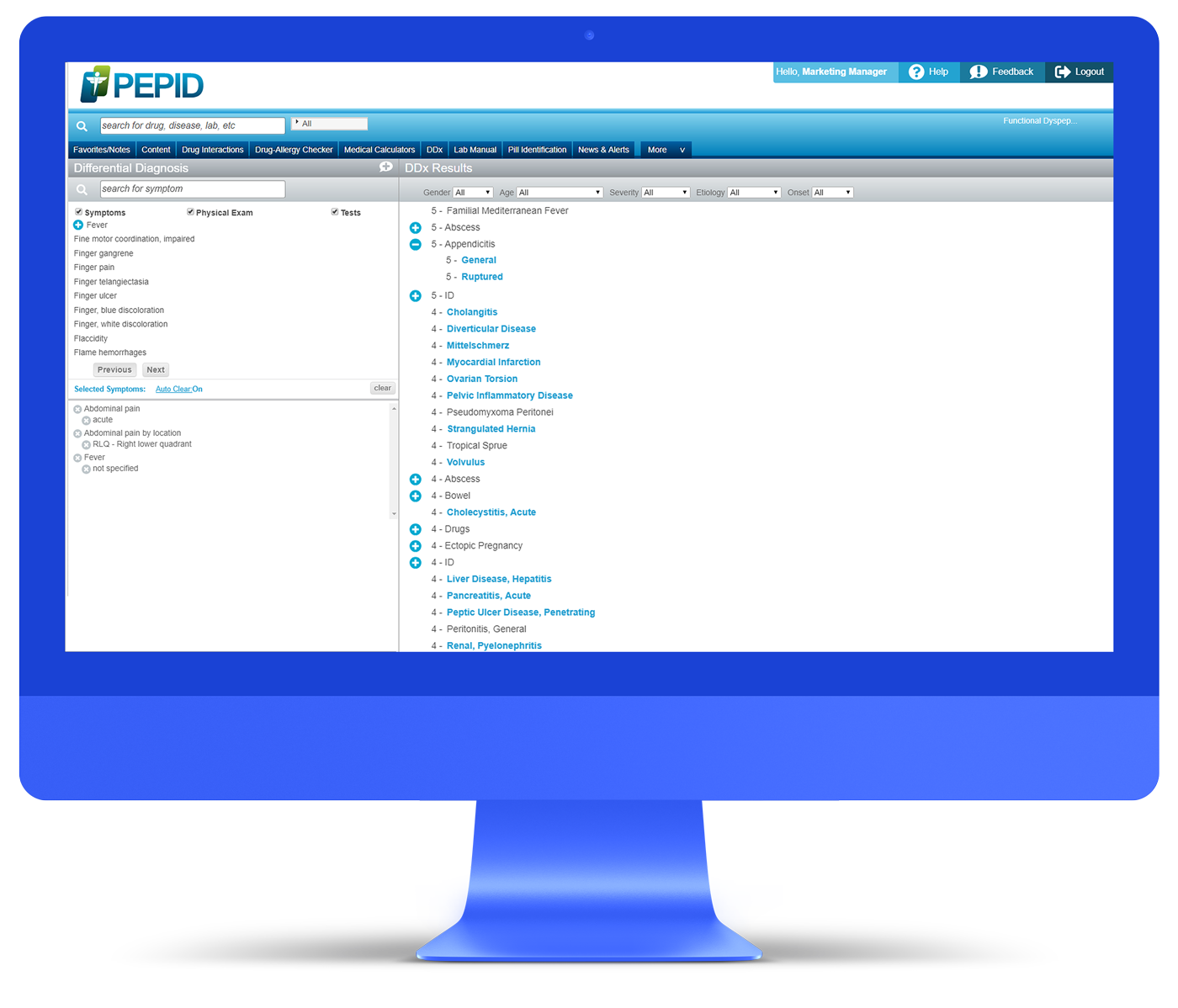 Connect Directly From the Web
Access all the clinical and drug references PEPID has to offer via the Internet with PEPID Connect! There's nothing to install or download, and content is updated automatically, eliminating setup and maintenance costs.
Institutional Access
PEPID offers institutional access to PEPID Connect for healthcare systems, hospitals, departments and schools. Simply visit pepidconnect.com from any computer or workstation within your institution for unlimited access.
Concurrency License
For smaller departments or clinics, PEPID offers concurrent licenses to PEPID Connect, which provides a cost-effective resource that accommodates multiple users.
PEPID offers individual physicians, nurses, EMTs, students and pharmacists all the resources available through PEPID formatted for a larger screen.