The only all-in-one drug reference that lets you go beyond dispensing prescriptions, to providing primary care over-the-counter.
Big Pharma in the palm of your hand.
The largest drug database, strengthened by AHFS DI Essentials® and a full integration of PEPID's proprietary drug tools, calculators and clinical content. PEPID's Pharmacist Pro with AHFS takes the grunt work off-the-counter to make room for faster, better patient encounters.
PEPID has all the TOOLS to help you help others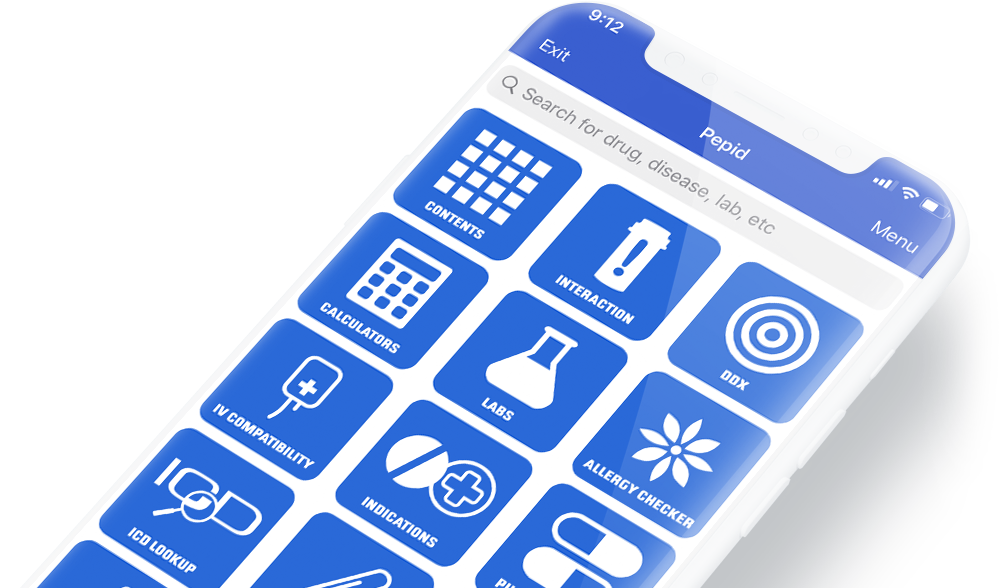 PEPID's Best-selling Pick for Pharmacists
One subscription, limitless drug data.
Our most popular choice for pharmacists combines two of the industry's most trusted drug databases with extensive clinical content
Our singular solution to your growing list of pharmaceutical subscriptions and apps.
Access the industry's No. 1 drug database – bundled with AHFS DI Essentials® – to search all U.S. and Canadian trade names, generics, OTCs, herbals and supplements. Pharm Pro comes with relevant disease information, featuring evidence-based essentials, lab values, and treatment guidelines from the most authoritative content partnerships, including the American Society of Health Systems Pharmacists.
PEPID maintains an agile editorial cycle to quickly respond and revise when new, relevant information is published and made available. The cycle includes a continuous comprehensive review and revision of all clinical and drug data by our own team of in-house physicians, nurses and pharmacists. All sections are written and reviewed by specialists of that topic.
Product Tools
All PEPID Suites Include:

Mobile Devices
Phone & Tablet
With Offline Access*

Online
Web Browser
Requires Internet Connection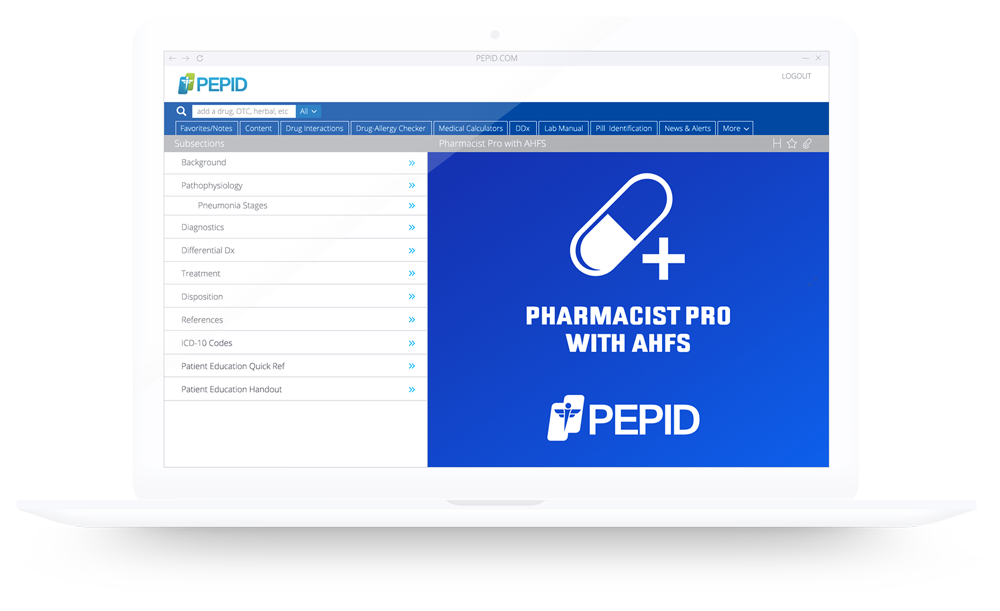 Pharmacist Pro with AHFS,  1-Year
Online (Connect)
$21.25
/month – billed every year
Online (Connect)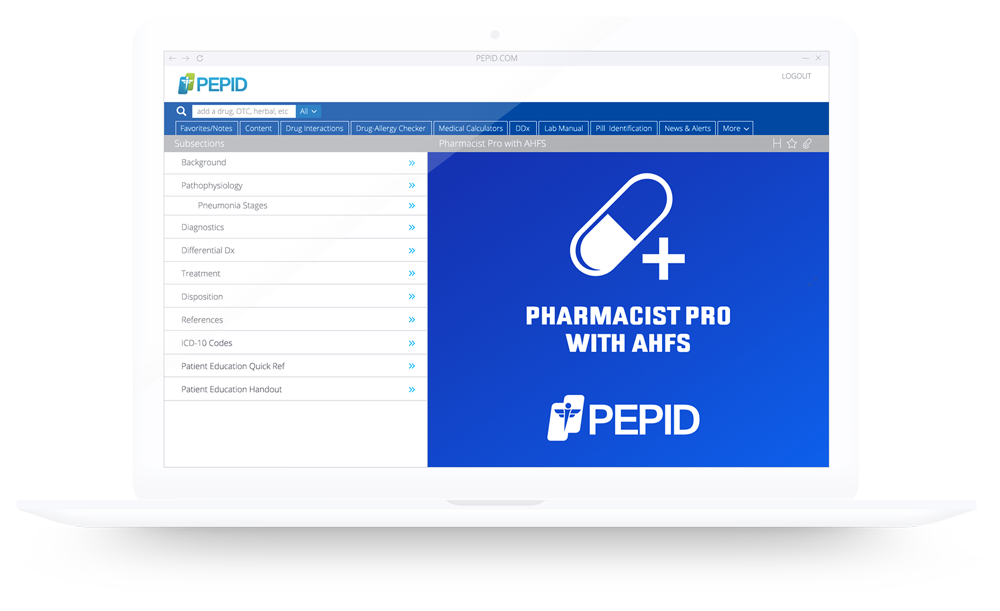 Pharmacist Pro with AHFS,  2-Year
Online (Connect)
$19.16
 /month – billed every 2 years
Online (Connect)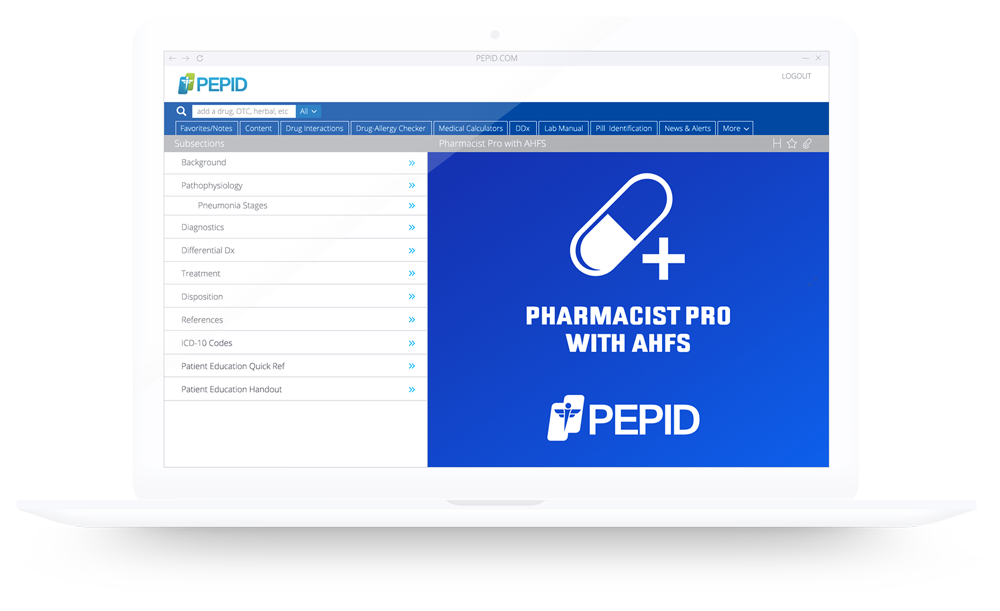 Pharmacist Pro with AHFS,  3-Year
Online (Connect)
$17.77
 /month – billed every 3 years
Online (Connect)